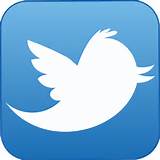 Do you like eating pizza everyday? Do you get crazy for pasta? Do you have Stendhal Syndrome when you see art in Florence?
I'm sorry, I can't help you with those. But, if you want to learn Italian for leisure, work, or study... Matteo Teaches Italian, capisci?
Matteo, also known as Il Maestro, has 9 years of experience in language teaching. He received his B.A. in Language and Culture Studies in English and Chinese (University of Milan,Italy), M.A. in Modern Languages for International Communication in English and French (University of Rome, Italy), Master in Social Research (University of Oviedo, Spain) and a PhD in Education and Socio-Educational Intervention
In 2013, Maestro established an online Italian-learning business called Matteo Teaches Italian. He is providing this language learning experience through social media (e.g. YouTube, Linkedin) and his "Italian lessons" Music Album, in which he explains somel Italian grammar rules over his musical compositions.
He has taught students from all over the world, from North to South America, from Europe to Africa, and now Oceania.
Matteo also works as an Italian Lecturer in Swinburne University (Melbourne, Australia), and Webinar Developer for Insegnalo Social learning network (Italy) and Wordsmith Communication (India).
Italian Music Album
...and if you would like to learn other languages...the perfect online institute for you: Live Lingua